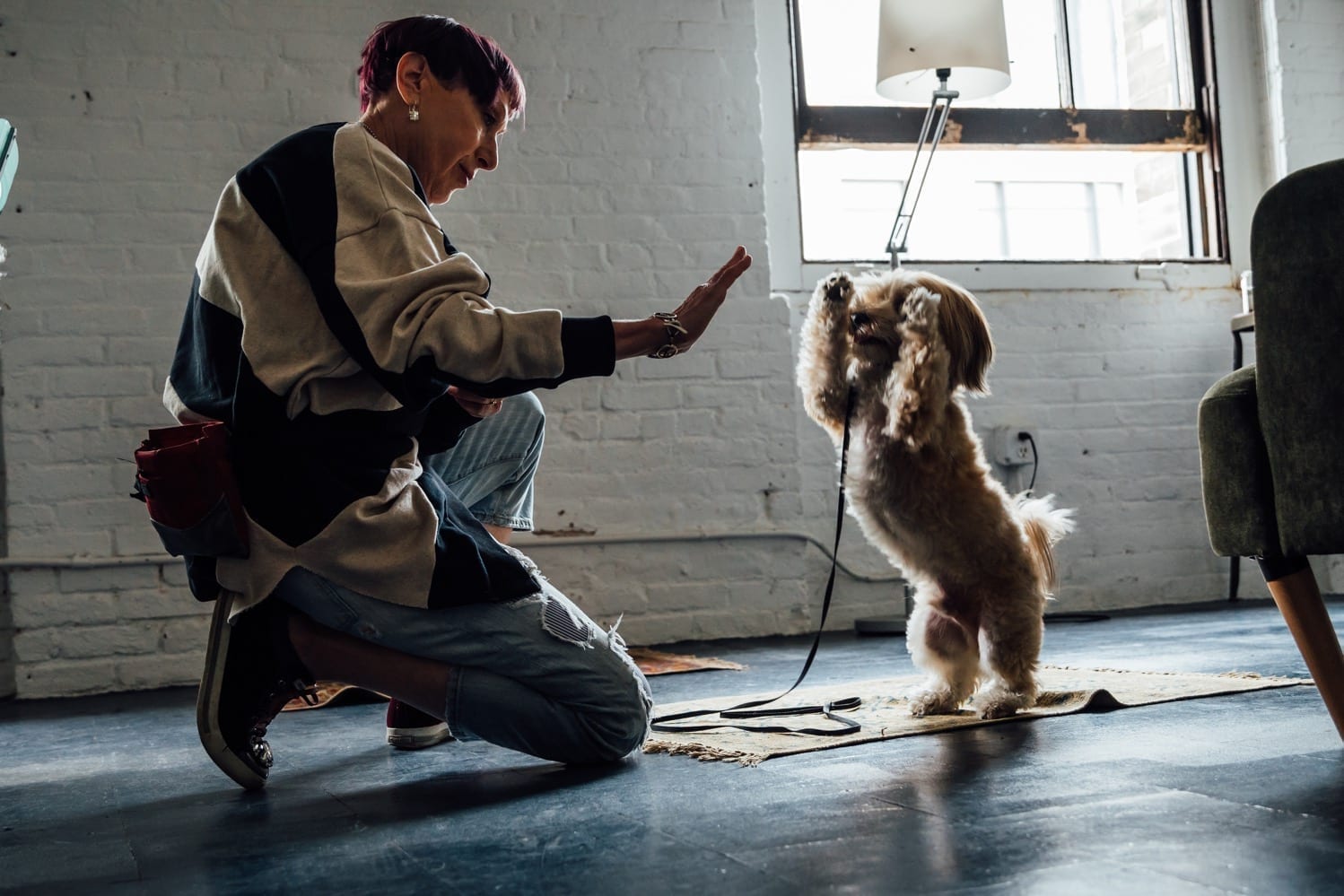 We now have a studio! The home-like atmosphere of the studio allows us to teach dogs and puppies manners that will transfer easily when they are back home. Sessions at the studio can be tailored to your needs.
New services by Dog Relations NYC:
Park and Train & SpaDoggy
Would you like to "park" your dog for a couple of hours and use the time for us to teach some valuable skills?  For example:
Settling down instead of begging at the table

Walking better on leash

Redirect barking and jumping when people enter your apartment

Accept grooming readily

Love the crate

Reinforce Housetraining
We can teach your dog some cool tricks and also add fine grooming services so your dog will come back beautifully groomed and bathed.
Happy Healthy Pup
Is your dog on the chubby side? We can help! We provide a fun body conditioning program of strengthening and balancing exercises that will stimulate your dog's metabolism and increase body awareness. Your dog will develop increased body awareness that will play a significant role in injury prevention and improve overall gait and posture. With the mental stimulation we provide your dog will feel less hungry, be happier and return to you in better physical shape.
Dog and Puppy Staycation
Are you going on a business trip? Or going on vacation and cannot take your dog along? We can take care of your dog and you can be assured that noy only will your dog be loved and cared for, he will return to you knowing a few more tricks and with greatly improved overall behavior as we will teach automatic polite manners.
Our promise: Your dog's safety, well-being and happiness comes first. Your dog will receive the most thoughtful and compassionate care.
We offer: Utmost cleanliness, privacy, safety, continuous supervision and consistent reinforcement. We use only the highest quality, organic treats and foods. We can also administer medications and injections if needed.
We are fully bonded and insured. Please inquire for rates and availability for all the above services.