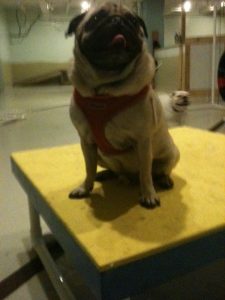 At graduation time there was a consensus that everybody wanted to have another round of classes, so here we are.
I am going to implement special exercises that will allow every dog and handler to really work on form and fluency. Exercises that will help handler and dog to work as a team and help dogs focus on their handlers.
Of course my priority is to provide a safe, fun and non competitive environment for all.
Place: "Cheeky Dog" Brooklyn
Classes start at 6:30 PM
Fee: The series of six classes is $210
For any questions or to register for class please send an e-mail through the contact page on this site or send an e-mail to [email protected].
You can also download a PDF file from the Cheeky Dog website ( link above) to register for class.