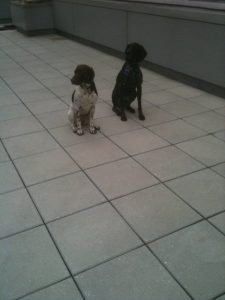 I am so proud of Sadie!
A couple of months ago she was not able to function at all outside the house because every single noise caused her to panic and run around in obsessive/compulsive-like circles.
Look at her now: This was a perfect minute long sit/stay next to her brother Elias. I was adding additional distractions by walking around during the exercise.
Thank you, Elias, for being so supportive:)