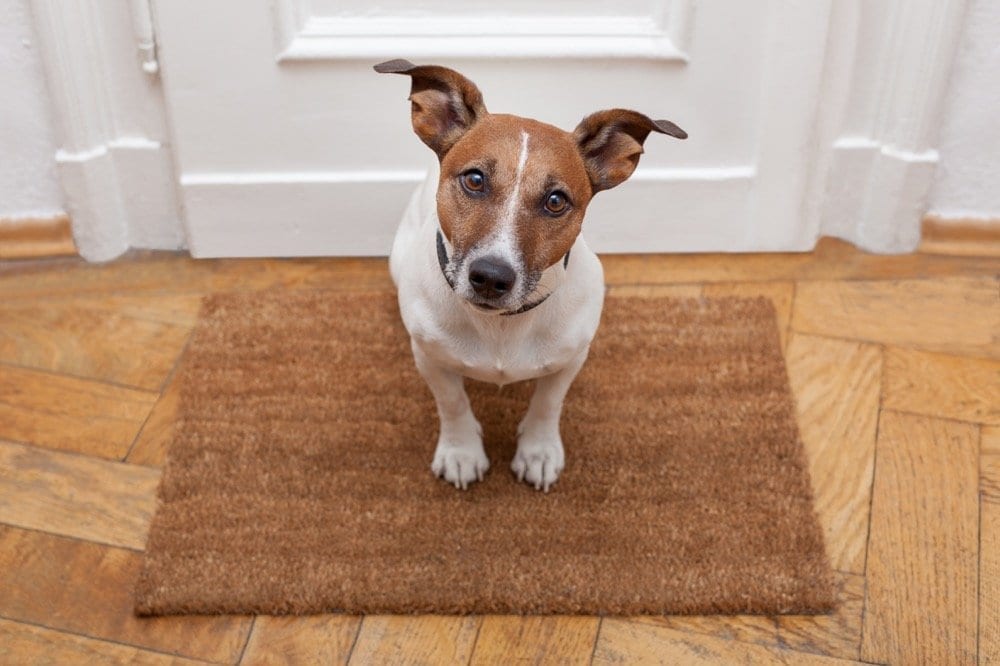 Jumping and barking are both highly self-reinforcing behaviors. In plain English that means that the activity is something a dog really enjoys, it feels good and hence the dog will be happy to bark and jump again and again. Correcting such a behavior is very difficult, mostly because it so easily turns into a game. From the dog's point of view:
I see someone approach or the doorbell rings!
I bark and leap to get access.
My human says: "NO JUMPING!" "QUIET!" "BE GOOD!"
The leash gets tight or I get yanked and held by the collar.
I finally sit…maybe
Human says: "Good boy"…or something along those lines or even gives me a treat.
Next time we do the same thing
If you don't want your dog to jump and/or bark for greetings, prevent it by being proactive:
Don't allow the dog to dash ahead of you to get access; drop treats on the ground or feed at nose level so that all four paws stay on the ground.
Once the dog is calm, allow an approach while continuing to reward calm behaviors.
Ensure that you, the handler of the dog, is the feeder so you can guide the dog's behavior effectively.
If your dog cannot be calm move further away from the action.
Keep all greetings calm, including your own comings and goings and discourage excited behaviors.
This subject is likely top of mind for many people as the festive season approaches and we have more guests coming and going than usual. Practicing these steps with your dog will not only ensure polite holiday greetings but also a calm canine throughout the year!